Welcome!
It is a true joy to see you in my shop, This is my little world filled with Fabrics laces and trims.
Trail of threads that are hanging on my clothing and following me everywhere I go.
The little rhyming sounds of my machines, the afternoon sun that enters my studio uninvited.
Mountains of Joy, a decent amount of sweat, some back pain and totally happy to see you!
Thank you for visiting me. Welcome to my world!
Please subscribe to my mailing list so you can get all my new listings, news about discounts and freebies.
 Enjoy your visit and come back soon again!
Love always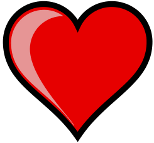 Miné